Italian Energy Company Snam Leads Way By Converting Car Fleet To Natural Gas
Italian gas grid operator Snam has launched a 33 million euro tende
r to convert its car fleet to natural gas as a sign of dedication to develop and increase gas fuelling stations in the country.
This move happens as utilities throughout Europe compete to embrace the fast-growing business of rolling out charging stations to fulfil carmaker agreements to move fleets to electric drives.
Snam acknowledged in a tender of setting a deadline of 16th February 2018 for bids to commence from European companies of converting its 1,500 vehicle fleet to natural gas. The supply contracts will be for three years.
Being Europe's major pipeline gas operator, Snam has agreed to spend 150 million euros to build 300 new compressed natural gas (CNG) stations which adds up to the Italy's existing 1,100 points.
Italy is the market leader in Europe for the manufacture and sales of natural gas cars, with motorists consuming more than 1 billion cubic meters in 2015 and approximately 1 million vehicles in circulation.
Speaking to Reuters, Snam CEO Marco Alvera stated that by adding more stations the market could expand to 2-3 million vehicles and would be able to complement electric cars. "I think the future will be natural gas and electricity," he added.
Snam is committed to play a key role in helping develop new gas infrastructure and technology for Italy's transport sector including the use of liquefied natural gas (LNG) to drive ships.
It has already signed deals with oil major Eni and leading petrol pump network API as well as carmaker Fiat Chrysler. These deals will compliment and aid with achieving the overall aim of making natural gas a primary fuel.
Source: Thomson Reuters
Development of Europe's First CNG Transport Network Underway In Ireland
NUI Galway and Gas N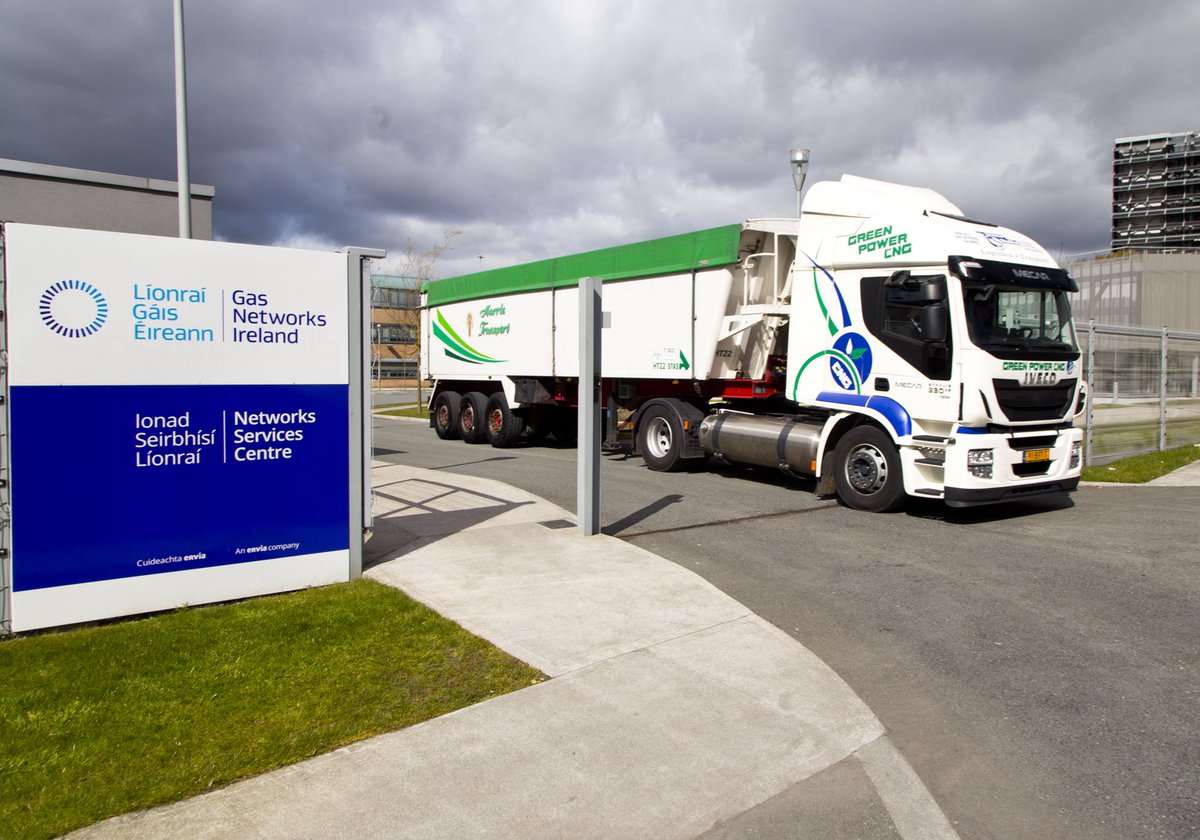 etworks Ireland will work together to lead a brand new transportation revolution by introducing compressed natural gas (CNG) and renewable gas for vans, buses and trucks.
The Causeway project will see the growth of a natural gas transport refuelling network in Ireland. The mission will guide a universal national roll-out of 70 CNG filling stations. Further to this, a renewable gas injection facility will be constructed in 2018.
The delivery of 14 fast-fill natural gas stations within the first roll-out will be the main important deployment of CNG refuelling infrastructure in Ireland.
This will introduce renewable gas into the natural gas network for the first time. The work that is undertaken in Ireland will be monitored and documented by NUI Galway. This study will then be reported back to gas operators throughout Europe and will support in the development of similar projects across the continent.
Causeway additionally marks a first for NUI Galway, as this is the primary time that the University has been a success in securing a funding application from the European Union's Connecting Europe Facility. The Causeway project acquired approval for €6.5 million co-funding from the European Commission.
"The development of a natural gas transport network will significantly decarbonize Ireland's commercial fleet. CNG, and the soon to be introduced renewable gas, will play a major role in making transport in Ireland cleaner," stated Denis O'Sullivan, Head of Commercial at Gas Networks Ireland.
Source: Gas Networks Ireland
Italian Energy Supplier Renews Fleet With Fiat CNG-Powered Cars
With the delivery of the first cars in Turin, the company's whole Italgas fleet is undergoing renovation with natural gas powered vehicles by Fiat Chrysler Automobiles. In the forthcoming days similar deliveries will be made in Rome and Naples, both being the
main cities where Italgas Group currently operates.
Italgas being a major operator in Italy in the natural gas distribution and the third largest in Europe understands the importance of this step taken and how it will create an improved environment. This righteous path will lead to a substantial reduction in harmful emissions into the atmosphere, contributing to making the air in the cities where it operates more breathable.
The conversion of the company's fleet – the first in Italy to run completely on compressed natural gas (CNG) – is one of the initiatives launched under Italgas 2017-2023 Industrial Plan, which also included the construction of over 120 self-consumption CNG filling stations within the 40 fitting technical areas.
At present, the Italgas Group's fleet is composed by 2,500 vehicles and over the next 12 months will be replaced with the latest "natural power" models of FCA: Panda, Panda Van, Fiorino, 500L, Doblò, Qubo and Ducato, all of them fuelled by CNG, accordingly with Italgas' demands and the key of its development to be sustainable and efficient.
Source: Italgas